Building with Excellence – Since 1989
Established in 1989, Silver Valley Homes Ltd. is a Certified Residential Building Company and Certified Residential Renovation Company with the Canadian Home Builder's Association. Our mission statement is "Building with Excellence".
We value a professional reputation that includes quality and excellence, combined with trustworthiness and integrity. We are committed to our customers, transforming their dreams into reality. We use innovative designs that are built with the site and community in mind. As a certified "Built Green ™" builder, we want to be environmentally responsible and therefore use building practices that minimize our effect on the environment.
As a niche builder, we do a limited number of projects each year to allow for a hands-on approach that ensures the highest standard of quality and attention to detail.
What Our Customers Say About Us
"We are proud owners of a home built by Silver Valley Homes. Our home was built on time to our high expectations and well within our budget. The service provided has been just great – Well done! We love our home."
"Our experiences with Silver Valley Homes and Gord in particular have been outstanding. Gord's expertise, and creative input helped us transform our home from a bland "builder special" to something I see in magazines. I would not hesitate to recommend Silver Valley Homes to anyone."
We couldn't be more thrilled with our new home!! It was so exciting being part of our new homes production from the very beginning. Seeing it grow from a dirt lot into our beautiful place was such an experience, and you made the experience so awesome for us. You had a great team of tradesmen and they did a fabulous job!!

We couldn't have asked for a more professional builder to work with and would love to share that with your future clients so they can rest assured they are getting the best out there.

Thank you again for building us this incredible place we know call home!!!!
"We have been working with Gord on several renovation projects and have been always 100% satisfied with his quality and professionalism. His attention to details, great organization skills, punctuality and fair prices are always appreciated. Thank you Gord!"
"…Working with Gord was also another plus as he was very well organized, which helped everything run smoothly. Gord has a great personality and temperament, very well educated, always treated everyone fair and with respect…if anyone did have any difficulties Gord always took the time to help whether it was physical ability or the understanding of what ever task they were assigned to do for the day."
"Our experience with Silver Valley Homes was really good and we would highly recommend them to any of our friends. We found Gord to be very honest, helpful, and professional. The quality of the workmanship was great as was the attention to detail. We know we will definitely be building another home with them in the future!"
"I have built at least a dozen homes and this was by far the smoothest and best quality. Gord was very approachable and allowed me to make numerous changes on the fly and very importantly, all the hand selected sub-trades were timely, professional and on budget. I will use Gord again for my next home, although it will be hard to leave this one!"
"I just wanted to take this time and thank you for such a wonderful opportunity…this past six months has been a joyful experience, with many laughs, and good times that I will cherish and remember! I know I've said it before, it's been awesome working with such a great boss as yourself."
admin
2018-06-14T03:05:01+00:00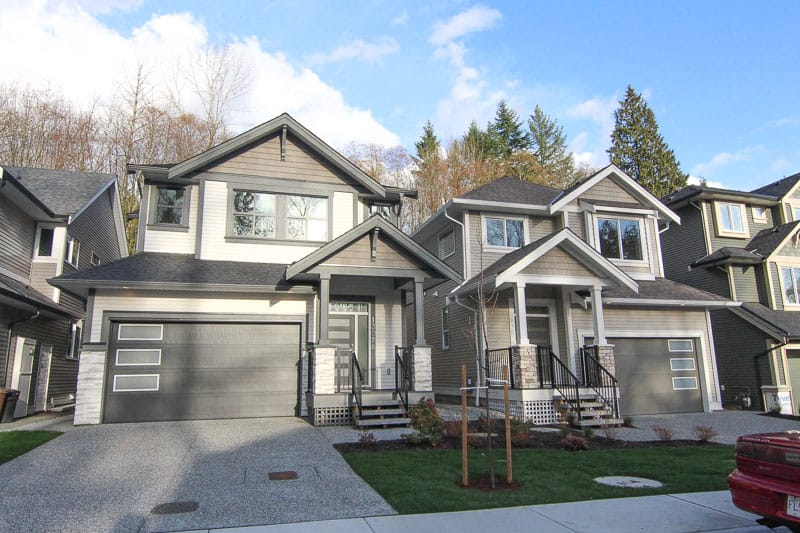 This project featured 3 homes with well thought out plans for 3600 sq. ft. lots.  Features included white cabinetry with quartz countertops, enhanced trim packages, beautiful ensuites and modern lighting.